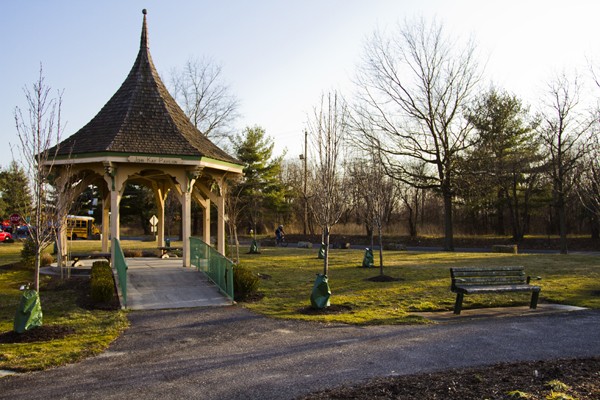 Camden County, NJ residents have found that Fast Response Plumbing is the areas most trusted company for plumbing, heating, drain cleaning and emergency maintenance. We are the experts Camden County residents and businesses can turn to for service, repairs, and installation.
Professional Heating Contractor, Heater Installation and Repair in Camden County, NJ
When it comes to heating systems, Fast Response Plumbing has a solution for you. As any homeowner knows, any replacement or repair to a major appliance or system is normally unexpected, and often unavoidable. So, when a customer calls our office with a heating problem, we let them know they are in good hands.
If you find that your heating system is not working to meet your family's needs, there are normally two main options. Repair or Replace. But, there's no need to worry, Fast Response Plumbing has you covered. We strive to give you the best quality service at an affordable rate. Call us today at (856) 430-8452 for Fast and courteous service.
Professional Plumber Drain Cleaning in Camden County, NJ
Blocked toilet, tub, or sink drains can wreak havoc for days when unattended. Fast Response Plumbing can correct the problem. Our Drain Cleaning experts will remove the blockage and have your drain working quickly and affordably. Cleaning drains is not where the service ends. An inspection, repair, or replacement of water lines and main sewers leading to sewer systems is done when needed. Besides blockage; cracked, collapsed, or broken pipes are repaired or replaced. Root infiltration, leaking joints, and corrosion are no problem for the Fast Response team. If substandard material has been used, Fast Response Plumbing will offer a replacement. All of our customers receive the guarantee of the best service, quality products, and on-time delivery.
Professional Hot Water Heater Installation in Camden County, NJ
Electric and gas hot water heaters are sold and installed. Capacities from 40 gallon to commercial grade 5,000 gallons are available to take care of your hot water needs. These water heaters are energy-efficient and available in configurations for nearly every application. Fast Response Plumbing maintains, repairs, and installs commercial hot water heaters for the following commercial applications: Hotels, motels, restaurants, medical centers, schools, universities, public buildings, apartments, health clubs, stadiums, prisons, office buildings, shopping centers, laundromats and more – no matter what the call for hot water, Fast Response Plumbing has a solution.
Why Should You Choose Fast Response Plumbing?
With 15 years of experience as a plumber, Bob has the knowledge and experience to get the job done right the first time. Bob has completed over 10,000 drain calls in his career. His United States Marine Corps experience drives the disciplined motivation he has for perfection and determination. While Bob worked for some of the most popular larger plumbing companies, he realized they all lacked one thing, Customer Service. Contact Fast Response Plumbing today for the service you deserve (856) 430-8452.
Camden County FAST FACTS
Camden County is rich in history and culture. Some of the most frequented museums are the Camden County Museum, and Pomona Hall.
Camden County Museum– The museum chronicles 170 years of Camden County's history through the histories and memories of the people of Camden County.
Pomona Hall– built in 1726 and enlarged in 1788, is one of two historical homes in Camden City open to the public. It has been meticulously researched and restored to its 1788 appearance.
We are happy to be your Local Plumber in Camden County:
Atco
Audubon
Barrington
Berlin
Berlin Township
Brooklawn
Cedar Brook
Clementon
Delair
Gibbsboro
Glendora
Haddon Heights
Hi-Nella
Kirkwood
Kirkwood Voorhees
Laurel Springs
Lawnside
Magnolia
Merchantville
Mount Ephraim
Oaklyn
Pine Hill
Pine Valley
Runnemede
Somerdale
Stratford
Turnersville
Waterford Works
West Berlin
West Collingswood Heights
Westmont
Winslow
We Proudly Serve The Following Southern New Jersey Counties: