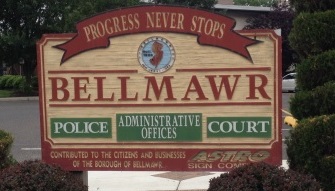 Fast Response Plumbing is a team of dedicated technicians that provide heating and plumbing services around the clock to residents in the Bellmawr, NJ area. 24 hour emergency maintenance and drain cleaning are necessary to take care of the events most likely to cause expensive damage inside a home. Always know that there is someone to call when an unexpected repair is needed, no matter how minor.
Local Plumber in Bellmawr, New Jersey 08031
Pipes get old and vulnerable to damage that will cause water to flood inside the home unexpectedly. Let us do a routine examination of the interior and exterior of your pipes to make sure they are replaced ahead of a problem. Installation, replacement, repair, or routine maintenance of pipes and fixtures decreases the risk of dealing with a major inconvenience.
Here is a small list of the many services we can provide for you:
Annual Plumbing Service Maintenance Agreements
Leak Search & Repairs
Renovations and Remodeling (Residential and Commercial)
Sewage & Sump Pumps (Installed And Serviced)
Gas Piping
Pipe Repairs
Sewer and Drain Lines
Backflow Testing & Repairs
Instant Hot
Heating Installation and Repair Services in Bellmawr, New Jersey 08031
When it gets cold outside, the heater is the only way to bring the indoor temperature up to a comfortable level. Make sure all appliances are ready to handle everyday use by letting a professional perform a tune-up and examination of each component. Early repairs make it less likely that an expensive breakdown will happen to shut down the heater without any warning.
Drain Cleaning and Repair Services in Bellmawr, New Jersey 08031
Clogs make it difficult to do simple tasks, such as washing dishes or showering, without waiting around for a slow drain. Kitchen grease, tough materials, and other debris start as a minor clog that continues to build up. Our clearing techniques ensure that the blockage is located and completely cleared for a guaranteed improvement.
24 hr Emergency Maintenance Service in Bellmawr, New Jersey 08031
We pride ourselves in being a reliable resource for timely emergency repair no matter when our customers make the call. Whether it is a pipe burst at midnight or an overflowing toilet in the middle of the afternoon, there is a technician ready to come out quickly.
Hot Water Heater Installation and Repair Services in Bellmawr, New Jersey 08031
Tune-ups and maintenance of water heating components guarantee that lukewarm showers and cold faucets are never an issue. When it's time for a replacement, always have a technician help with the new equipment to avoid any complications.
You can take advantage of these great services and more by calling us at (856) 430-8452 or by filling out our contact form today. Every homeowner deserves to take advantage of a caring company that never fails to deliver great service.
We Proudly Serve The Following Southern New Jersey Counties:
Salem County