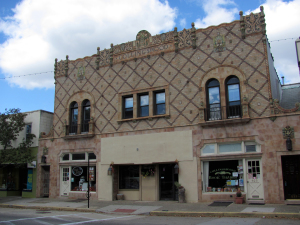 Without real industry experience, it is risky to attempt to perform heating repairs, fix plumbing, or try to accomplish drain cleaning. A Collingswood, NJ resident can receive service from Fast Response Plumbing so that a minor issue does not turn into an emergency maintenance call in the middle of the night. Don't trust anyone else to make sure your home is safe from situations that can wind up unnecessarily expensive and complicated.
Local Plumber in Collingswood, New Jersey 08108
A burst or leaky pipe can quickly flood a small space and do thousands of dollars worth of interior damage. Aside from shutting off the water to the home, leave repairs to the guys who know exactly what they're doing. We'll make sure that your pipes are in good condition, free from blockages, and ready to give you a worry-free performance.
Heating Installation and Repair Services in Collingswood, NJ 08108
No boiler, or heating appliance is too new or complicated for our technicians to service. Let us take care of the annual inspection, maintenance, repairs, and installations that make a home warm and comfortable in winter.
Here is a small list of heating services we provide:
Annual Heating Service Maintenance Agreements
Pump Repairs
Leak Repairs
Radiator Replacement
Replace Air Vents
Heat Start Ups
Steam Boilers
Boiler Replacements (Steam/Hydronic)
Troubleshooting
Replace Components or Controls
Burner Cleaning
Drain Cleaning Services in Collingswood, New Jersey 08108
Imagine being hunched over a clogged toilet for hours and not making any progress to clear the line. Professional tools and better techniques are a part of the reason our technicians can provide effective drain cleaning on the first try. As soon as there is a noticeably sluggish drain, we will come relieve the pressure on the pipes and get things moving again.
Emergency Maintenance in Collingswood, New Jersey 08108
It's our job to cater to unforeseen complications that tend to happen right in the middle of the night. Other companies lock the doors and forward customers to an answering service after business hours, but we are always here. Give us a call 24 hours a day and rest assured a live technician will be there to help you quickly.
Hot Water Heater Installation and Repair in Collingswood, New Jersey 08108
A hot water heater can last for years without a problem when serviced regularly by a professional. Never worry about an unsatisfactory level of temperature control or paying increased utility bills because of appliance inefficiency. Our technicians take care of maintenance and repairs as regularly as needed, and ensure expert installation of any replacement appliances.
We're proud to offer all of the services to local Collingswood residents that need help. Every customer is treated like family with the care to always do a thorough job no matter how minor. Fill out our contact form today!
We Proudly Serve The Following Southern New Jersey Counties:
Salem County