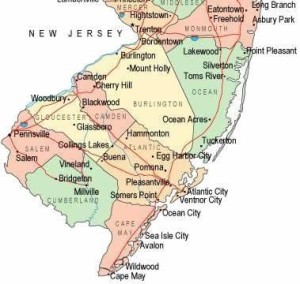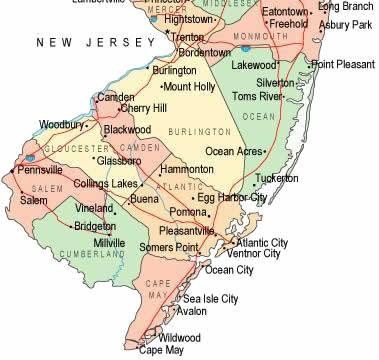 Fast Response Plumbing, LLC is headquartered in Glassboro, New Jersey and we proudly service a majority of Southern New Jersey. More and more people are calling us to meet their Plumbing, Heating, and Drain Cleaning needs all over South Jersey. Our skilled technicians can help you with anything from routine maintenance…to emergency repairs…to new installations. If you are looking for a company that has pride in their work and respect for their clients, call Fast Response Plumbing, LLC today!
Why You Should Choose Fast Response Plumbing As Your Local Plumber
Every single technician on our staff is committed to cleanliness, respect for you and your home, and getting the job done efficiently. There is no task too complicated to stand a chance against the unmatched product knowledge and expertise that comes with years of experience out in the field. When a technician arrives at your home, you can rest easy knowing that all trucks are stocked with industry equipment designed to fix your problem in a hurry.
If you have an inconvenient heating appliance breakdown, you can trust that we answer every single call personally no matter what time it is. We pride ourselves on providing every single customer with effective drain cleaning, heater service, water heater repairs and installations, and emergency maintenance as soon as a call is made. It is important to know where to turn on short notice for home services that are guaranteed to be done right the first time.
Proudly Serving the Following Local Counties and Neighborhoods in Southern New Jersey:
Pick up the phone right now to set an appointment so that you can begin receiving our exceptional local plumbing services at your residence or business.
Here is a list of some of the services we offer:
• Replace Air Vents
• Heat Start Ups
• Steam Boilers
• Boiler Replacements (Steam/Hydronic)
• Troubleshooting
• Replace Components or Controls
• Burner Cleaning
• Main Line Stoppages
• Sewer Line Repair and Replacements
• Sinks (Kitchen/Bathroom)
• Tubs
• Toilets
• Camera Inspection
• Area Drains
• Storm Piping
• Drain Line Repair and Replacements
• Urinals
• Grease Traps
• Floor Drains
• Commercial Sinks
We are not limited to these services. Please call or email us if you have any questions regarding whether or not we could help you.
Why Should You Call Fast Response Plumbing?
Our Name Says It All! We offer timely service, schedule appointments, and provide courtesy calls when the technician is on his way so client doesn't have to wait all day.
Emergency Maintenance: We offer service 7 days a week. When clients call they will always speak to someone on staff and not an answering service.
Experienced Technicians: We encourage and schedule our techs to take continuing education courses and remain up to date with products and techniques. We encourage our techs to obtain as many field certifications as possible.
Up Front Pricing: We price according to job and not time so clients are aware of the cost at all times. Keeping in mind that unforeseen conditions might happen and change cost.
Plumbing Services Guaranteed: Most plumbing services and installations are guaranteed for 1 year unless otherwise stated.
Respectful, Friendly, and Courteous Plumbing Technicians: We make sure that every one of our plumbing technicians wear shoe covers and lay down drop cloths for every plumbing service. They will treat your home as if it were their own.
We Will Arrive in Uniform: Every one of our plumbing technicians takes pride in their appearance and will show up to your scheduled plumbing service appointment dressed appropriately. We wear steel toe boots, company shirts, and safety equipment.
Trustworthy Plumbing Technicians with Proper Credentials: Our plumbers are subjected to a background check and are drug tested frequently. We check driver licenses every 6 months
Customer Satisfaction: If you are not completely satisfied with our plumbing services, we are prepared to do our best to make it right.
We Proudly Serve The Following Southern New Jersey Counties: