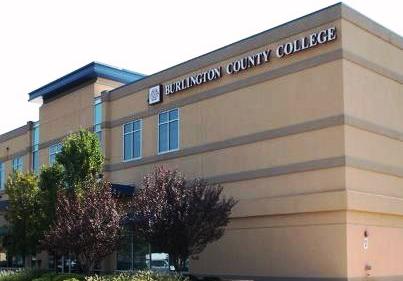 Choosing a local plumbing company that is dedicated to accurate, friendly service in a hurry is the best way to protect your home from unforeseen damage. We provide around the clock emergency maintenance, drain cleaning, heating, and plumbing services to Burlington County, New Jersey residents. Not only do we strive to be the most educated technicians around, we treat our customers and their homes with the respect they deserve.
Professional Plumbing Contractor Services in Burlington County, NJ
There are few instances that a water leak inside the home isn't considered an emergency. We understand better than anyone the value of having exceptional service technicians available all day every day. If you notice any size leak in your sink, toilet, washing machine, or any other water source, leave it up to us to complete repairs as fast as possible.
Professional Heater Installation and Repair Services in Burlington County, NJ
No matter what appliances you use to keep the home warm in the colder months, we can service it. Our technicians are familiar with all equipment so that diagnosing and repairing issues can be done with thorough attention to each detail. Anytime repair is not an adequate solution, we will help you choose the best products and then perform a professional installation.
Local Plumber Drain Cleaning Services in Burlington County, NJ
Buildup inside pipes is a job that the average homeowner has trouble dealing with alone. We don't believe in cutting corners by doing a mediocre job in your business or residence. Let us take care of your clogged or slow drain sink, toilet, or bathtub with special attention to cleanliness and safety.
Emergency Maintenance Services in Burlington County, NJ
Imagine a pipe in your home busts in the middle of the night and you need a technician immediately. We answer every call personally and understand the importance of getting leaking water under control as fast as possible. No matter what hour it is, our technicians are available to take care of the troubleshooting and repairs so that you can rest easy.
Professional Hot Water Heater Installation and Repair Services in Burlington County, NJ
At the end of a long day, there is nothing more relaxing than a warm shower or bath. Regular maintenance is the only way to ensure that you will have adequate hot water without any cold surprises. We are trained to take care of your tune-ups, repairs, and new installation when a replacement is the only solution.
We are here to give you the peace of mind that there is someone to call when you need emergency service.
Don't have a contractor? We can refer one.
Need emergency clean up services? We know who to call.
Let us do the scheduling and coordinating for you.
You will no longer need to worry about coordinating the plumber with your contractors…we handle it all.
If you want it… we'll do our best to make it happen!
No project is too big or small!
Burlington County Fast Facts
We are happy to be your Local Plumber in Burlington County:
Bass River Township
Beverly
Bordentown Township
Bordentown
Burlington Township
Burlington
Chesterfield Township
Cinnaminson Township
Delanco Township
Delran Township
Eastampton Township
Edgewater Park Township
Fieldsboro
Florence Township
Florence
Roebling
Hainesport Township
Lumberton Township
Mansfield Township
Maple Shade Township
Medford Lakes
Moorestown Township
Moorestown-Lenola
Mount Holly Township
Ramblewood
New Hanover Township
McGuire Air Force Base
North Hanover Township
Palmyra
Pemberton Township
Browns Mills
Country Lake Estates
Fort Dix
Pemberton Heights
Presidential Lakes Estates
Pemberton
Riverside Township
Riverton
Shamong Township
Southampton Township
Leisuretowne
Springfield Township
Tabernacle Township
Washington Township
Westampton Township
Woodland Township
Wrightstown
We Proudly Serve The Following Southern New Jersey Counties: