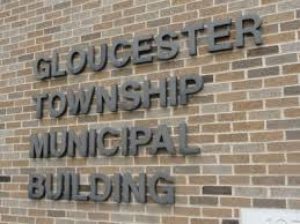 It's not easy to locate a heating and plumbing service company that is willing to accept emergency maintenance calls in the middle of the night. Fast Response Plumbing has a team of trained technicians ready to help Gloucester Twp, New Jersey residents anytime they need it. Do not gamble with any other company when you need quick drain cleaning or repair to your important appliances.
Local Plumber and Plumbing Services in Gloucester Twp. New Jersey 08012
An overflowing toilet or water backing up through the shower drain expose your home and family to serious bacteria. Stop fussing with a plunger and cleaning up dangerous waste materials by having the problem fixed once and for all. Pipe, fixture, and drain repair or replacement can get things back to working the way they should.
Heater Installation and Repair Services in Gloucester Twp. New Jersey 08012
An improperly maintained heater makes the house vulnerable to unsatisfactory temperatures that lead to discomfort and illness. As efficiency is lost, energy consumption increases while temperature control becomes increasingly unpredictable. Always have a knowledgeable technician perform an examination to complete repairs or a replacement before it's too late.
Drain Cleaning Services in Gloucester Twp. New Jersey 08012
Major drainage issues caused by tree roots or material lodged inside of pipes is a big risk to ignore. Never deal with a slow or stopped drain that can turn into a burst pipe, water leak, or waste flowing inside the home. Call a local professional to investigate the source and clean the sewer main of anything causing a problem.
Here is a list of a few of the many services we provide:
Sewer Line Repair and Replacements
Sinks (Kitchen/Bathroom)
Tubs
Camera Inspection
Area Drains
Storm Piping
Drain Line Repair and Replacements
Urinals
Grease Traps
Floor Drains
Commercial Sinks
Emergency Maintenance Services in Gloucester Twp. New Jersey
No homeowner wants to be greeted by an answering service when they need help in a hurry. Go with the company that is ready to come out quickly to do emergency maintenance, no matter when the call is placed.
Every call is answered by one of us, not an answering service.
Excellent customer service that understands your frustrations.
Timely arrival because your time is as important as ours.
Flexible schedules because taking time off work will only add to your stress.
Skilled technicians so you can rest easy knowing it was done right.
Educated technicians on supplies utilized.
Educating clients to minimize the chances of this emergency happening again.
Hot Water Heater Installation and Repair Services in Gloucester Twp. New Jersey 08012
A hot water heater that is not maintaining a safe temperature needs to be repaired or replaced without hesitation. The good new is, a technician can recommend products that are more modern and efficient for the home to offset the cost of an upgrade.
For more information about all of our services please feel free to give us a call at (856) 430-8452 where you can find more information or you can fill out our contact form. We look forward to you getting in touch with us so that we can tackle every challenging problem necessary to make sure your home is in shape.