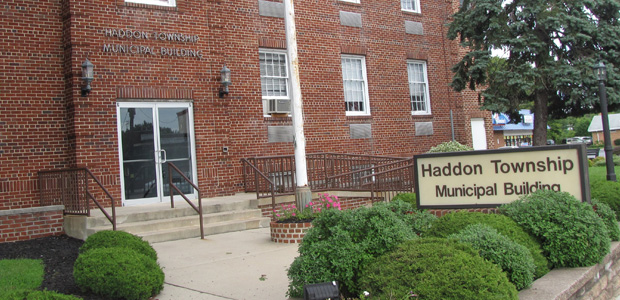 Heating, drain cleaning, and plumbing companies in Haddon Twp, New Jersey have to be ready to answer the call around the clock. No one can predict when they will require emergency maintenance from a professional that can quickly fix a major problem. Fast Response Plumbing provides peace of mind to everyone that needs a place to turn for exceptional service without any delay.
Local Plumber in Haddon Twp., New Jersey 08108
Homeowners often attempt to perform their own repairs and renovations without enough specific knowledge. Not only does this risk an ineffective result, it could make the problem worse than when it started. Professional plumbing service for pipe leaks, drain clogs, and other fixture problems is the only way to feel confident when getting repairs.
Heating Installation and Repair Services in Haddon Twp. New Jersey 08108
Any type of heater will start losing efficiency the older it gets, especially without good maintenance. Always have all appliances inspected, tuned-up, repaired, or replaced before it turns into an expensive emergency repair in the middle of a freezing night. A technician with adequate experience and training can identify frustrating problems quickly to give the best recommendations and service for every home.
Drain Cleaning Repair Services in Haddon Twp. New Jersey 08108
Why struggle with a plunger every single day trying to speed up a slow, problematic drain? Once the obstruction can be identified, it's possible to get the block out permanently with the right care. We have are effective clearing tools and techniques that remove stubborn blockages with one treatment, no matter what is causing the issue.
24 Hour Emergency Maintenance Services in Haddon Twp, New Jersey 08108
A professional local plumber must be willing to have service at any hour to make customers feel safe in tough situations. A heater that shuts down in the middle of the night, a burst pipe, or even a tiny pinhole leak are all cause for immediate service. Never risk trying to take on a big job that could result in a worsened problem.
Hot Water Heater Installation and Repair Services in Haddon Twp, New Jersey 08108
A certain water temperature is necessary to provide comfortable showers, clean dishes, laundered clothes, and kill bacteria that can live in water. Repairs or a total replacement may be necessary to improve hot water inside the home, but considered it a necessity rather than a simple luxury.
We are as close to a one stop shop as you can get with a licensed plumbing company!
Don't have a contractor? We can refer one.
Need emergency clean up services? We know who to call.
Let us do the scheduling and coordinating for you.
You will no longer need to worry about coordinating the plumber with your contractors…we handle it all.
If you want it… we'll do our best to make it happen!
No project is too big or small!
Give us a chance to become your go-to source for home service by visiting our contact form today. We're ready to personally answer every single call that comes through to give help anywhere that it is needed.
We Proudly Serve The Following Southern New Jersey Counties:
Salem County