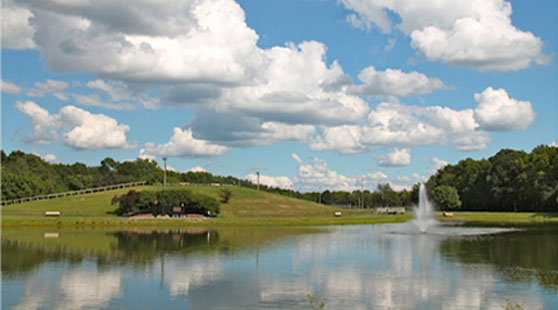 A team of professionals that value the time and homes of our customers is what truly sets us apart from other companies in Mount Laurel, New Jersey. We are proud to serve local residents with the very best in heating, plumbing, emergency maintenance, and drain cleaning service.
Plumbing Repair and Maintenance Services in Mount Laurel, NJ 08054
The average person may not realize how often they use water throughout the day to do regular activities. Brushing teeth, showering, using the restroom, and washing clothes all require healthy pipes that are free of leaks. Even if it is a small drip, it is important to let our plumbers take care of your home to keep a small problem from costing a lot of money in damage and replacement.
Heating Installation, Repair, and Maintenance Services in Mount Laurel, NJ 08054
There is nothing more enjoyable in the winter than spending time outdoors with the family, and then coming inside to get warmed up. Don't expose your family to an uncomfortable chill by failing to have professional maintenance and repair when it is needed the most. No matter what heat appliance and model is in your home, our guys are here to keep your home heated all season long.
Here is a small list of heating services we provide:
Annual Heating Service Maintenance Agreements
Pump Repairs
Leak Repairs
Radiant Heat
Radiator Replacement
Replace Air Vents
Heat Start Ups
Steam Boilers
Boiler Replacements (Steam/Hydronic)
Troubleshooting
Replace Components or Controls
Burner Cleaning
Drain Cleaning Services in Mount Laurel, NJ 08054
If water is standing still or draining unusually slowly anywhere in your home, you need to call the professionals at Fast Response Plumbing. We offer camera inspection and do everything we can pinpoint the source of the clog before clearing it. No job is too complicated for us to complete to give you the peace of mind and cleanliness every homeowner deserves.
Emergency Maintenance Services in Mount Laurel, NJ 08054
We take pride in treating our customers with the friendly and efficient service they deserve, especially when there is a problem. This does not mean we are going to leave you out of luck once business hours are over for most other businesses. Give us a call any time that you have a problem and one of our technicians will personally answer the call and give you the help you need.
Hot Water Heater Installation and Repair Services in Mount Laurel, NJ 08054
Whether you notice that the water temperature is lower than normal, or running out too quickly, it can make everyday tasks difficult. We inspect minor components, check settings, and make the repairs needed to improve the performance of your appliance. If it is time to replace the entire hot water heater, we provide product recommendations and professional installation services.
Don't hesitate to get in touch with us for all of your emergency and maintenance needs.
Mount Laurel, New Jersey Fast Facts
Mount Laurel is the birthplace of Alice Paul, a major leader in the Women's suffrage movement in the United States. Paul led the 1910's Women's Suffrage Movement, which successfully lobbied for the 19th amendment to the U.S. Constitution which gave women the right to vote, and created and led the 1913 Women's Suffrage Parade, the Silent Sentinels, and the National Women's Party.
Many other noteable people have called Mount Laurel home such as Jill Scott, Vai Sikahema, and John Runyan. Click Here for more Noteable people from Mount Laurel.
We Proudly Serve The Following Southern New Jersey Counties:
Salem County