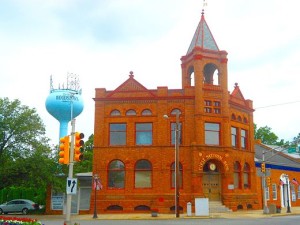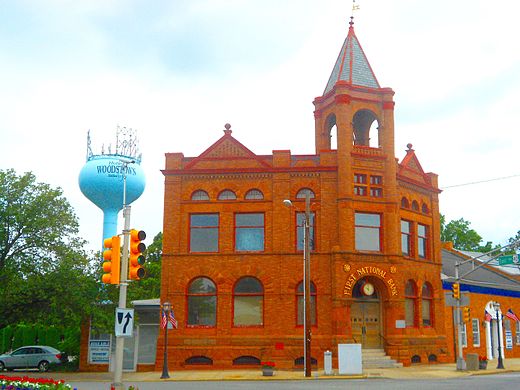 It can be stressful to not know where to turn to for quality heating and drain cleaning services in Woodstown, NJ. Luckily for you, we are here around the clock to visit Salem County and the surrounding New Jersey areas anytime a home or business is in need of drain cleaning, emergency maintenance, plumbing, or heating services.
Plumbing Installation and Repair Services in Woodstown NJ, 08098
A worn pipe can suddenly burst in the middle of a freezing night or in response to years of constant use. You can count on our plumbers to inspect your pipes, provide new installations if needed, and come out on short notice if one begins to leak unexpectedly. Every single job is performed thoroughly by an educated plumbing technician that is devoted to providing customer satisfaction.
Here are a few more services we offer:
• Annual Plumbing Service Maintenance Agreements
• Plumbing Faucets & Fixtures
• Garbage Disposals
• Toilets Repairs/Installation
• Leak Search & Repairs
• Tankless Water Heaters
• Renovations and Remodeling (Residential and Commercial)
• Sewage & Sump Pumps (Installed And Serviced)
Gas Piping
Pipe Repairs
Sewer and Drain Lines
Water Service
Instant Hot
Drain Cleaning Repair Services in Woodstown, NJ 08098
Waste water is not only disgusting, it is dangerous to humans and pets if they are exposed to the sewage. A clogged or overflowing drain needs to be cleared quickly to prevent pipe damage that can cause a bigger problem. We have special techniques and equipment that ensure that the job is always done correctly.
Emergency Maintenance Services in Woodstown, NJ 08098
Our technicians understand how often the most inconvenient problems arise in the middle of the night, which is why we're always available around the clock. All calls made to our company are answered by real technicians even if it's a holiday or hours before any other business is open.
Heating Installation and Repair Services in Woodstown, NJ 08098
A minor issue, such as dust and debris, can cause a heater to stop performing efficiently. A tune-up before it really gets cold is the chance to have a professional make sure that components are cleaned up and working properly as preparation for the winter. We also offer installation of new equipment and early repairs at a price that is reasonable to our customers.
Hot Water Heater Installation and Repair Services in Woodstown, NJ 08098
It takes many years of wear before a water heater needs to be replaced, but lacking maintenance will speed up the process. Protect the investment you make in new equipment by having regular tune-ups that can help detect potential issues for timely repair.
Problems seem to occur at the most inconvenient and unexpected times, and that is why we offer around the clock heating and drain cleaning services in Woodstown, NJ. A live technician will answer your call and come to your residence whenever you need it the most.
Fun Facts about Woodstown
Woodstown was established on July 26, 1882, from portions of Pilesgrove Township
Teyona Anderson was born here who was the winner of America's next top model
We Proudly Serve The Following Southern New Jersey Counties: