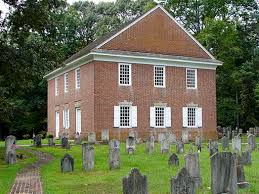 When it comes to heating and plumbing services, timeliness and thoroughness are key. Fast Response Plumbing in Upper Pittsgrove, New Jersey  offers expert plumbing, heating, drain cleaning, and emergency services. Plumbing issues never arise on a convenient schedule, which is why Fast Response offers 24/7 services for all of its customers.
Plumbing Services in Upper Pittsgrove, NJ
Fast Response Plumbing is ready to handle any number of water and pipe problems from the common to the unusual. Some of the most frequent problems that occur in households include a leaking faucet, a clogged toilet, a stopped up drain, and broken pipes. Whatever the issue, no problem is too big for the qualified technicians at Fast Response Plumbing. Give us a call Today (856) 430-8452 for a Fast Response to all your plumbing issues.
Heating Installation, Repair, and Service in, Upper Pittsgrove NJ
Much like piping and drainage issues, problems with heat always seem to occur at the most inopportune times. Heating issues are also covered under the 24/7 service call policy, so no one gets left out in the cold. Fast Response Plumbing is the leading authority in Heating and Plumbing services in Salem County, New Jersey. We service, repair, fix, or replace the following hot water boilers, thermostats…Fast Response Pluming can and does fix it all.
Hot Water Heater Installation, Repair, and Service in Upper Pittsgrove, NJ
One of the most common issues in any home occurs with the hot water heaters. Typically these problems include no hot water, inadequate temperature, a leaky pipe connection, leaky water storage tank, rust colored water, foul smelling water, rumbling, or other noise. Whatever the issue, the expert technicians working at Fast Response Plumbing will be there to help you resolve hot water issues fast and affordably. Call us (856) 430-8452.
Emergency Maintenance in Upper Pittsgrove, NJ
Most people think regular maintenance is all they ever need. While regular maintenance does help keep the "pipes running" and prevents a lot of problems and issues, age and regular use can still cause an emergency. It seems like that emergency heating and plumbing issues always happens in the middle of the night, on a holiday, or near the weekend, making it hard to get expedient service. Fast Response offers emergency maintenance services 24/7, so our customers are never left waiting for a Fast Response.
Drain Cleaning and Repair Services in Upper Pittsgrove, NJ
Tough clogs can be difficult to remedy, but this team of professionals can overcome even the worst of problems. Whether the issue is a blocked sink, tub, toilet drain, or pipe, a drain issue can be enough to stop the workings of a home, but not with the expert team from Fast Response Plumbing on the case. The trained professionals that work at Fast Response Plumbing use state-of-the-art tools and practices to remedy drain problems FAST. Don't fret over slow drains anymore! Here is a list of a few of the many services we provide.
Sinks (Kitchen/Bathroom)
Commercial Sinks
Tubs
Camera Inspection
Area Drains
Storm Piping
Drain Line Repair and Replacements
Urinals
Grease Traps
Floor Drains
Fun Facts about Upper Pittsgrove, NJ
The township was named for Pittsgrove Township, which in turn was named for William Pitt, 1st Earl of Chatham, a supporter of the colonial cause.
It is a dry town where alcohol cannot be sold, as affirmed by a referendum passed in 1979, though alcohol is available at a winery in the township.
We Proudly Serve The Following Southern New Jersey Counties: