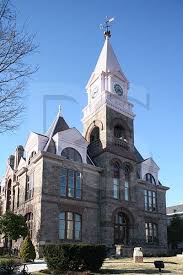 Residents in the Woodbury, New Jersey area count on us to resolve household emergencies in a hurry. Not only do we take care of plumbing and drain cleaning, we are here to take care of your emergency maintenance and heating needs. If you value service from courteous and educated technicians, look no further than the staff proudly representing our company.Air Conditioning Services in Woodbury, NJ
No one wants to have a hot and humid house. Whether you have a small problem or a big, problem you can count on our courteous technicians to provide you with exceptional AC repair service.If your system is older, you may be able to cut your utility costs and increase your system's efficiency with a new, energy-efficient air conditioning and heating system. We provide complete HVAC system servicing!
Plumbing Repair and Maintenance Services in Woodbury, NJ
A small drip from an indoor water source is causing gradual damage to any material it touches. Never hesitate to have repairs done to your toilet, sink, dishwasher, and other pipes that are damaged. No matter how complex or small, our plumbers can handle the job.
Heating Installation, Repair, and Maintenance Services in Woodbury, NJ
An aged or damaged heat system wastes energy, leaves the home chilly, and makes it difficult to enjoy the weather. We are here for you 24/7 to diagnose and repair problems in your appliances, or perform a brand new installation when it is required. Whether your issue is with a furnace, heat pump, thermostat, or boiler, our knowledgeable heat technicians are ready to take care of you.
Drain Cleaning Repair Services in Woodbury, NJ
Waste water is not only disgusting, it is dangerous to humans and pets if they are exposed to the sewage. A clogged or overflowing drain needs to be cleared quickly to prevent pipe damage that can cause a bigger problem. We have special techniques and equipment that ensure that the job is always done correctly.
Emergency Maintenance Services in Woodbury, NJ
Our technicians understand how often the most inconvenient problems arise in the middle of the night, which is why we're always available around the clock. All calls made to our company are answered by real technicians even if it's a holiday or hours before any other business is open.
Fast Facts about Woodbury, New Jersey
Woodbury was originally formed as a borough on March 27, 1854, within Deptford Township, based on the results of a referendum held on March 22, 1854.
he Native Americans called the place where the city of Woodbury was to be founded, "Piscozackasing", or, 'place of the black burrs'
n 1787, a fossil bone recovered in Woodbury, the remains were only retrospectively identified as dinosaurian
We Proudly Serve The Following Southern New Jersey Counties: