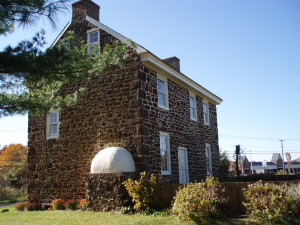 Uncertainty can set in when a homeowner is facing plumbing, heating, drain cleaning problems. Washington Township residents can rely on Fast Response Plumbing to ease their worries by taking the time to understand the problem, and explain to the customer what must be done, how it must be done, and the time line that it will be completed.
Professional Plumbing Contractor Installation and Repair Services in Washington Township, NJ
Whether it's a leaky pipe, a malfunctioning garbage disposal, water heater installation, or even something as basic as a built-in water filtration and softening system, you can depend on Fast Response Plumbing to get your home or business back to normal. Whatever the issue, no problem is too big for the qualified technicians at Fast Response Plumbing. Give us a call Today (856) 430-8452 for a Fast Response to all your plumbing issues.
Here is a small list of the many services we can provide for you:
Annual Plumbing Service Maintenance Agreements
Plumbing Faucets & Fixtures
Garbage Disposals
Toilets Repairs/Installation
Leak Search & Repairs
Tankless Water Heaters
Renovations and Remodeling (Residential and Commercial)
Sewage & Sump Pumps (Installed And Serviced)
Water Heaters
Gas Piping
Pipe Repairs
Sewer and Drain Lines
Water Service
Backflow Testing & Repairs
Water Softeners
Instant Hot
Professional Heating Installation and Repair Services in Washington Township, NJ
New Jersey enjoys warm spring, summer, and fall seasons, but there's simply no way to go without heat in the winter. Washington Township, NJ, residents shouldn't let their furnace equipment go without regular maintenance. Our professionals can handle routine furnace maintenance, new furnace installation, and repair of existing furnace units that might have malfunctioned unexpectedly.
Local Plumber Drain Cleaning Services in Washington Township, NJ
Clogged drains aren't just an inconvenience; they're also a hazard to everyone's health. These drains can actually hold bacteria inside, and they might cause homeowners or business professionals to get sick of they're not treated immediately. Our professional team can diagnose the cause of a drain clog and clean it thoroughly, removing all kinds of build-ups and ensuring smoother, safer use for a long time to come.
Emergency Maintenance in Washington Township, NJ
Whether it's an emergency leak, a major drain problem, lost heat in the middle of winter or any number of other pressing issues, our emergency services will restore comfort to the home. Our team is prompt and works quickly, helping to keep the home properly controlled in any weather, at any time of the day or night.
Professional Hot Water Heater Installation and Repair Services in Washington Township
Few things are worse in the morning than a cold shower, but our expert team can handle routine water maintenance and emergency repairs to ensure that cold showers are avoided at all cost. Trust our professionals to quickly assess the problem, solve it using the latest tools and procedures, and to prevent future problems through early maintenance.
Whether it's preventative maintenance or an emergency service request, look no further than Fast Response Plumbing. Call us right away to schedule a visit by one of our professionals, and we'll get started immediately with a timely fix and a long-lasting solution.
 Washington Township Fast Facts
• Some of the early settlers to the area were the Collins family of Chestnut Ridge Farm, for whom Chestnut Ridge Middle School is named; the Turner family, for whom Turnersville was named; the Hurff family, for whom Hurffville and Hurffville Elementary School are named; the Heritage family, whose family began the Heritage's Dairy Farm Stores.
• Washington Township has 21 Native American sites and burial grounds registered in the State archives in Trenton.
• Washington Township has been home to professional athletes such as Ryan D'Imperio, King Kong Bundy, and Tara Lipinski to name a few. SEE MORE Famous people associated with Washington Township.
Washington Township Residents can get Started with Plumbing, Heating, and Drain Cleaning Services Today by filling out the contact form of by calling (856) 430-8452!