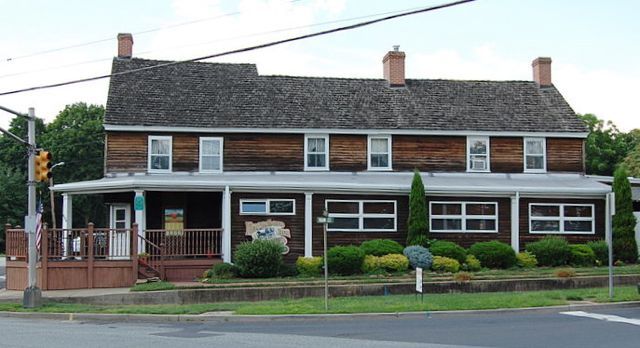 In Sewell, New Jersey, you never know when a piping disaster will strike. Calling a professional for service can seem like a hassle, but our wide area of expertise in this industry makes us experts in the field. We provide the following services  plumbing, heating, drain cleaning, emergency maintenance, and hot water heater repairs and installation. Sewell NJ homeowners look to Fast Response Plumbing and their advanced technicians for superior service work. Lean on Fast Response for accurate, fair and high quality work.
Plumbing Services in Sewell New Jersey
This service would include any and all repairs to pipes, drains, sewer and water lines, and any other water or sewage related problems. These can be a nuisance when left unchecked; leaking pipes ignored are bound to create all kinds of structural damage from the hundreds of gallons of water they have the potential to spill. Drains and sewer lines may seem like less of an emergency, but they still require the attention of a professional to diagnose problems and repair them in the simplest and most effective way.
Heating Services in Sewell New Jersey
When the heater goes out, there's no reason to sit in your home and freeze. We are available for repairs to all makes and models of heaters. We can also perform preventative maintenance to keep your unit clean and running smoothly. Many homeowners have found that having their heaters serviced annually saves them the headache of repairs later during the cold months.
Drain Cleaning Services in Sewell New Jersey
This is a fantastic service that removes stubborn clogs and residual debris left over when snaking and chemical treatments fail. Additionally, residue and scaling will be removed from the inside of the pipe walls so that water pressure is restored to full capacity. Your plumbing will be restored to its like-new condition, reducing the likelihood of a crack or leak.
Emergency Maintenance in Sewell New Jersey
Pipe bursts and other instances where water is flowing out at an alarming rate constitute emergencies. We understand that timing is important to minimize water damage to the home, so we are available for emergencies whenever an urgent problem arises.
Hot Water Heater Installation in Sewell New Jersey
It's no secret that when the hot water heater is broken, the entire day's schedule is interrupted. We perform diagnostic services to locate the problem in your hot water heater and eliminate any broken heat elements or other issues. We can also replace old water heaters and provide recommendations for new ones.
Our goal is to get you back to your daily tasks in an efficient manner as soon as possible. This is how we plan on meeting out goal:
• Every call is answered by one of us, not an answering service.
• Excellent customer service that understands your frustrations.
• Timely arrival because your time is as important as ours.
• Flexible schedules because taking time off work will only add to your stress.
• We only hire skilled technicians so you can rest easy knowing it was done right.
• Educated technicians on supplies utilized.
• Educating clients to minimize the chances of this emergency happening again.
Sewell Fast Facts
• Sewell was the home of Elwood, the dog who won the ugliest Dog competition in 2007
• Other notable people from sewell include Tara Lapinski, Ryan D'Imperio, John E. Wallace, Jr., and John Zandig
• Sewell, New Jersey, is named after General William Joyce Sewell, who was elected to the United States Senate in 1881 and 1895, and served as President of the New Jersey Senate in 1876, 1879 and 1880.
Fast Response Plumbing is proud to be your local plumber for Sewell NJ. Fill out our contact form to set up your consultation. We respond quickly and with quality service that will not disappoint.