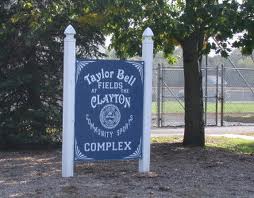 It may not be surprising that the typical homeowner searches for a phone book when a pipe bursts or the hot water heater goes out. There is no reason to leave the quality of your home services to chance when we offer exceptional emergency maintenance, plumbing, heating, and drain cleaning to everyone in the Clayton, New Jersey area. Let us take care of your home in a timely manner whether it is a preventative measure or an absolute emergency.
Plumbing Installation and Repar Services in Clayton, NJ
In comparison to most of the other household necessities, water pipes are usually neglected until there is a need for emergency repair. Our technicians provide preventative care to check out the current condition of your pipes so that we can provide timely repair or replacement before you end up with a leak.
Here is a small list of the many plumbing services we can provide for you:
Annual Plumbing Service Maintenance Agreements
Plumbing Faucets & Fixtures
Garbage Disposals
Toilets Repairs/Installation
Leak Search & Repairs
Tankless Water Heaters
Renovations and Remodeling (Residential and Commercial)
Sewage & Sump Pumps (Installed And Serviced)
Water Heaters
Gas Piping
Pipe Repairs
Sewer and Drain Lines
Water Service
Backflow Testing & Repairs
Water Softeners
Instant Hot
Heating Installation and Repair Services in Clayton, NJ
We do everything we can to protect your family from the cold, whether it is a matter of full heater replacement or a simple tune-up before winter. Maintenance helps ensure that components are healthy and functioning as efficiently as possible throughout the years a furnace is providing heat to your home.
Drain Cleaning Repair Services in Clayton, NJ
Low water pressure, slow drains, or a clogged toilet are obvious signs that there is a problem hidden inside of the pipes. If there is a major clog or you are constantly using chemical treatments, let us come check it out. We can restore the flow through your pipes and prevent leaks that cause major damage inside the walls of your home.
Emergency Maintenance in Clayton, NJ
Our technicians make themselves available around the clock because we understand how important timely service is to preventing water damage to your home. If you have a pipe burst or leak, contact us as soon as possible no matter what time or day of the week it is.
Hot Water Heater Installation and Repair Services in Clayton, NJ
Diagnostic services and maintenance of your hot water heater lowers the chance that it will break down unexpectedly. This also prevents issues in efficiency and temperature regulation that are signs of wear in your appliance. You can also rest assured that when it comes time to upgrade the heater, we take care of the entire installation process so that you don't have to.
Stick with the most knowledgeable technicians in the business by always choosing our services over the rest. Call us at 856-430-8452 to find out all of the great services that we have to offer to protect your family and home.