Plumbing, Heating, and Drain Cleaning Services In Williamstown, NJ 08094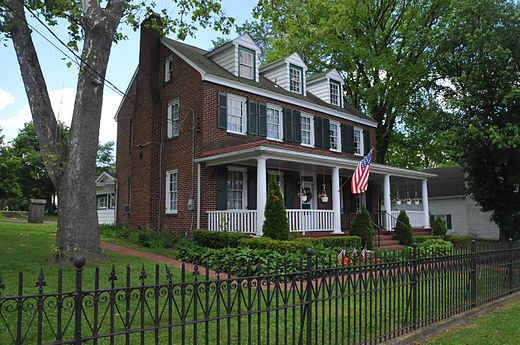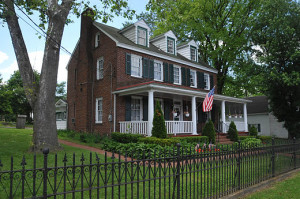 The best thing that you can do to protect the investment in your home is to trust a company that specializes in heating, plumbing, emergency maintenance, and drain cleaning. We service all residents in the Williamstown area so that you always know exactly who to call with any issues that may happen.
Plumbing Repair and Maintenance Services in Williamstown, NJ 08094
You have more to worry about in your life than a leaky or clogged pipe somewhere inside the home. We have plumbers that are trained and are knowledgeable about repairs, maintenance, and replacement of pipes that are giving you trouble. We are always available to tackle your water-related problems, no matter how simple or complex they may be.
Here is a small list of the many services we can provide for you:
Annual Plumbing Service Maintenance Agreements
Plumbing Faucets & Fixtures
Garbage Disposals
Toilets Repairs/Installation
Leak Search & Repairs
Tankless Water Heaters
Renovations and Remodeling (Residential and Commercial)
Sewage & Sump Pumps (Installed And Serviced)
Water Heaters
Gas Piping
Pipe Repairs
Sewer and Drain Lines
Water Service
Backflow Testing & Repairs
Water Softeners
Instant Hot
Heating Installation and Repair Services in Williamstown, NJ
Drain Cleaning Services in Williamstown, NJ 08094
There are some clogs that are minor enough to handle with a regular plunger. However, this may not completely dislodge the clog, which is going to continue gathering buildup until the drain is completely blocked. Leave it to our skilled professionals to get things flowing again by clearing any obstruction slowing your drain.
Heating Installation and Repair Services in Williamstown, NJ 08094
Our technicians are experts in everything including repair, maintenance, and installation of all residential heat systems. We don't want your family to suffer through a rough New Jersey winter without the comfort of indoor heat. We are able to diagnose problems, give you an early tune-up, and perform leak inspection if you have any gas appliances.
Emergency Maintenance Services in Williamstown, NJ 08094
An issue with plumbing can be one of the most stressful things a homeowner goes through. There is no guarantee that issues are going to arise at a convenient time, but we can assure our customers that we will be there anytime you call. You deserve nothing less than to have your issue fixed as quickly as possible by a skilled technician that cares.
Hot Water Heater Installation and Repair Services in Williamstown, NJ 08094
An average of 10-12 years is the time that most water heaters last before needing a total upgrade. This does not mean that regular maintenance is not important, because the delicate components can break down at any time. Our professionals are able to make repairs as needed, and also provide you with the best recommendations when it is time for a new installation.
You never have to worry about missing work or dealing with an answering machine when you try to reach us. We are proud to offer service from trained and experienced technicians that respond quickly to all of your emergencies.
Fun Facts about Williamstown, NJ
Williamstown was inhabited by the Lenape tribe of the Native Americans
The town was officially incorporated as Monroe Township in March 1859, with Williamstown as meeting place to vote and have town discussions
The population of the town remained small until the early 1830s when the glass industry sprung up.
We Proudly Serve The Following Southern New Jersey Counties: