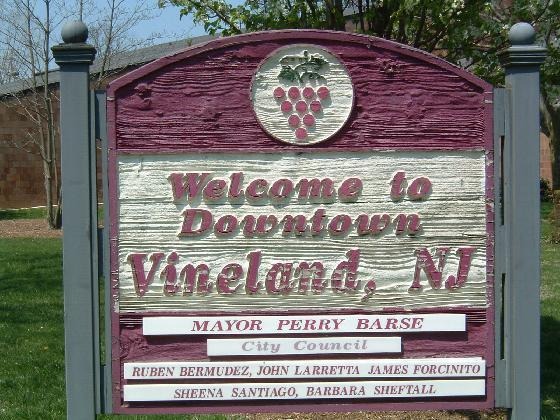 Trying to locate a professional plumber in Vineland, New Jersey when a pipe bursts or the heater goes out is an unnecessary stress. Avoid potential damage to your home or business by counting on our technicians to provide quick emergency maintenance, heating, plumbing, or drain cleaning.
Professional Plumbing Installation and Repair Services in Vineland, NJ
Water damage from a leak or major burst pipe is complicated and usually expensive in the aftermath of an emergency. Turn to our local plumber for a preventative inspection, new pipe installation, or emergency repair so that you don't end up with a mess on your hands. We also offer experienced installation of new fixtures, faucets, garbage disposals, and water heaters.
Professional Heating Repair and Heater/Boiler Installation Services in Vineland, NJ
As a general rule, heater repair is less expensive the earlier the issue is detected. An annual inspection along with a system tune-up help to identify malfunctioning components and ensure that they're ready to hold up over the season of constant use. We can take care of every need when it comes to your heat appliances, including new installations and safety inspection of the gas lines.
Professional Drain Cleaning Services in Vineland, NJ
If your toilet or shower are backing up, it can be very disruptive to an ordinary day. A professional plumber is the only person qualified for handling stubborn drain clogs safely so that you don't end up with a big mess. Whether there is a tree root damaging your pipes or the sewer main is backed up, we have the tools and expertise to handle it.
Emergency Maintenance Services in Vineland, NJ
When an emergency arises, the first instinct is usually to try to fix it as fast as possible to minimize damage. Immediately call Fast Response Plumbing to have one of our 24 hour professionals use their plumbing knowledge and expertise to solve the complicated issues for you.
Hot Water Heater Installation and Repair Services in Vineland, NJ
Waiting on a noticeable change in the temperature of water flowing from the faucet is the wrong way to maintain your hot water heater. A plumber can provide maintenance and tune-ups throughout the years so that you're never caught off guard with a cold shower.
Every one of our customers is guaranteed great service by calling our around the clock local plumber. No matter when an emergency disrupts your life, we will perform heater repair, pipe replacement, or drain cleaning to get you back on track.
Proudly Serving the Following Local Counties and Neighborhoods in Southern New Jersey:
Pick up the phone right now to set an appointment so that you can begin receiving our exceptional local plumbing services at your residence or business.
Here is a list of some of the services we offer:
• Replace Air Vents
• Heat Start Ups
• Steam Boilers
• Boiler Replacements (Steam/Hydronic)
• Troubleshooting
• Replace Components or Controls
• Burner Cleaning
• Main Line Stoppages
• Sewer Line Repair and Replacements
• Sinks (Kitchen/Bathroom)
• Tubs
• Toilets
• Camera Inspection
• Area Drains
• Storm Piping
• Drain Line Repair and Replacements
• Urinals
• Grease Traps
• Floor Drains
• Commercial Sinks
We are not limited to these services. Please call or email us if you have any questions regarding whether or not we could help you.
Why Should You Call Fast Response Plumbing?
Our Name Says It All! We offer timely service, schedule appoints, and provide courtesy calls when the technician is on his way so client doesn't have to wait all day.
24 Emergency Maintenance: We offer service 7 days a week. When clients call they will always speak to someone one on staff and not an answering service.
Experienced Technicians: We encourage and schedule our techs to take continuing education courses and remain up to date with products and techniques. We encourage our techs to obtain as many field certifications as possible.
Up Front Pricing: We price according to job and not time so clients are aware of the cost at all times. Keeping in mind that unforeseen conditions might happen and change cost.
Plumbing Services Guaranteed: Most plumbing services and installations are guaranteed for 1 year unless otherwise stated.
Respectful, Friendly, and Courteous Plumbing Technicians: We make sure that every one of our plumbing technicians wear shoe covers and lay down drop cloths for every plumbing service. They will treat your home as if it were their own.
We Will Arrive in Uniform: Every one of our plumbing technicians takes pride in their appearance and will show up to your scheduled plumbing service appointment dressed appropriately. We wear steel toe boots, company shirts, and safety equipment.
Trustworthy Plumbing Technicians with Proper Credentials: Our plumbers are subjected to a background check and are drug tested frequently. We check driver licenses every 6 months
Customer Satisfaction: If you are not completely satisfied with our plumbing services, we are prepared to do our best to make it right.