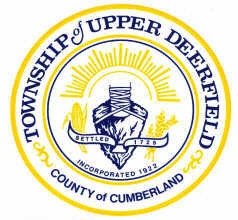 Fast Response Plumbing has been providing routine and emergency services in Upper Deerfield, New Jersey for many years. Anytime you schedule an appointment or have to give us a call in the middle of the night, you can expect the best in plumbing, heating, drain cleaning, and emergency maintenance provided by our professional plumber.
Professional Plumbing Installation and Repair Services in Upper Deerfield, NJ
There are plenty of things that can go wrong with plumbing, and it's important to know where to turn to for water damage prevention. A tiny faucet leak or a burst pipe is treated with the same consideration for professional, fast service provided by one of our educated technicians. Our local plumber will inspect and replace pipes, install new fixtures, and perform any necessary repairs at a guaranteed reasonable price.
Professional Heating Repair Heater/Boiler Installation Services in Upper Deerfield, NJ
A cold New Jersey winter can be unforgiving without a supply of indoor heat keeping the temperatures at a safe level. Do not allow years of use without maintenance decrease the overall efficiency of your appliances. Regular inspection and a seasonal tune-up also provide protection for your investment throughout every year that it is used. It's never too late to let us get you back on track with heater repair or a new installation guaranteed to keep your living conditions comfortable.
Professional Drain Cleaning Services in Upper Deerfield, NJ
Exit drains can sometimes become clogged with debris that prevents waste water from leaving safely. If there is a slow, stopped, or overflowing drain, call our professional plumber for a timely cleaning.
Emergency Maintenance Services in Upper Deerfield, NJ
Always have our number nearby to receive all of our valuable services around the clock, especially if it's an issue in the middle of the night. We will never turn a customer away or let our calls forward to an answering service. With us, you'll always get the help that you need so you aren't waiting around for hours dealing with a major problem.
Hot Water Heater Installation and Repair Services in Upper Deerfield, NJ
Restore water heater efficiency by replacing your clunky old unit with a new, energy-efficient appliance. If it's not time for a replacement yet, a tune-up and repair can have it working like-new again providing the perfect water temperature inside your home.
All of our customers are welcome to take advantage of the upfront pricing offered by our experienced local plumber. If you need emergency heater repair or having an unexpected plumbing problem, give us a call at any hour.
Proudly Serving the Following Local Counties and Neighborhoods in Southern New Jersey:
Pick up the phone right now to set an appointment so that you can begin receiving our exceptional local plumbing services at your residence or business.
Here is a list of some of the services we offer:
• Replace Air Vents
• Heat Start Ups
• Steam Boilers
• Boiler Replacements (Steam/Hydronic)
• Troubleshooting
• Replace Components or Controls
• Burner Cleaning
• Main Line Stoppages
• Sewer Line Repair and Replacements
• Sinks (Kitchen/Bathroom)
• Tubs
• Toilets
• Camera Inspection
• Area Drains
• Storm Piping
• Drain Line Repair and Replacements
• Urinals
• Grease Traps
• Floor Drains
• Commercial Sinks
We are not limited to these services. Please call or email us if you have any questions regarding whether or not we could help you.
Why Should You Call Fast Response Plumbing?
Our Name Says It All! We offer timely service, schedule appoints, and provide courtesy calls when the technician is on his way so client doesn't have to wait all day.
24 Emergency Maintenance: We offer service 7 days a week. When clients call they will always speak to someone one on staff and not an answering service.
Experienced Technicians: We encourage and schedule our techs to take continuing education courses and remain up to date with products and techniques. We encourage our techs to obtain as many field certifications as possible.
Up Front Pricing: We price according to job and not time so clients are aware of the cost at all times. Keeping in mind that unforeseen conditions might happen and change cost.
Plumbing Services Guaranteed: Most plumbing services and installations are guaranteed for 1 year unless otherwise stated.
Respectful, Friendly, and Courteous Plumbing Technicians: We make sure that every one of our plumbing technicians wear shoe covers and lay down drop cloths for every plumbing service. They will treat your home as if it were their own.
We Will Arrive in Uniform: Every one of our plumbing technicians takes pride in their appearance and will show up to your scheduled plumbing service appointment dressed appropriately. We wear steel toe boots, company shirts, and safety equipment.
Trustworthy Plumbing Technicians with Proper Credentials: Our plumbers are subjected to a background check and are drug tested frequently. We check driver licenses every 6 months
Customer Satisfaction: If you are not completely satisfied with our plumbing services, we are prepared to do our best to make it right.