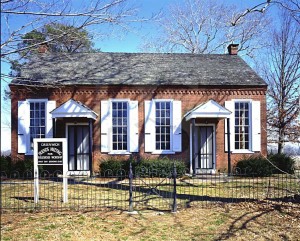 No homeowner wants to be faced with panic when there is a problem related to their plumbing or heating. We provide these services as well as drain cleaning and emergency maintenance so that any resident in Greenwich, New Jersey has a trusted service company that they can call. Any time of day or night that you need help, one of our technicians will gladly come to your home to diagnose and repair the problem as soon as possible.
Plumbing Installation and Repair Services in Greenwich, NJ 08323
Providing clean water inside the home and removing waste is a major necessity that requires ongoing service from educated professionals. Whether you are dealing with a leak, appliance repair or replacement, or the installation of a new garbage disposal, our technicians know exactly what to do. Let us make sure that your fixtures, pipes, faucets are in perfect working condition so that your home is safe from damage throughout the year.
Here is a small list of the many services we can provide for you:
Annual Plumbing Service Maintenance Agreements
Plumbing Faucets & Fixtures
Leak Search & Repairs
Renovations and Remodeling (Residential and Commercial)
Sewage & Sump Pumps (Installed And Serviced)
Gas Piping
Pipe Repairs
Sewer and Drain Lines
Water Service
Backflow Testing & Repairs
Water Softeners
Instant Hot
Heating Installation and Repair Services in Greenwich, NJ 08323
In the New Jersey winter climate, heat is necessary to survive the frigid temperatures. We can perform maintenance to your heat sources so that your family isn't left exposed to the chilly weather waiting for a repair. When it comes time for a furnace replacement, rely on our team to give you excellent recommendations and then take care of the entire installation.
Drain Cleaning and Repair Services Greenwich, NJ 08323
Overflowing sewage inside the home is a nightmare that no one wants to deal with. Keep your family and furnishings safe from bacteria and stinky wastewater flowing into the home by routinely having your drains cleared. If there is a clog, call us as soon as possible to remove the build-up before it can cause expensive damage.
Emergency Maintenance Services in Greenwich, NJ 08323
It is impossible to schedule emergency leaks or a loss of heat at a convenient time in the middle of the day. Rest easy at night knowing that you can get in touch with us at any time and always get the prompt service that you deserve.
Hot Water Heater Installation and Repair Services in Greenwich, NJ 08323
Maintenance and repairs to the appliance that provides hot water throughout your home is the best way to guarantee that it never goes out unexpectedly. We offer preventative maintenance to decrease the chance of needing emergency service, but don'tt worry if you need us to come out on short notice either.
If you are experiencing issues or would simply like the peace of mind of routine maintenance, Call us at 856-430-8452 or fill out the contact form. Our technicians will be happy to provide answers for all of your household concerns and provide the best service in the area.
We Proudly Serve The Following Southern New Jersey Counties: