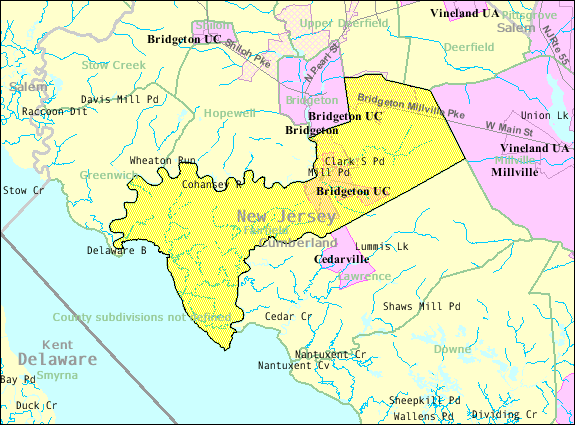 Everyone deserves to have a licensed, local plumber that they can count on when they need emergency maintenance for any of their plumbing or heating problems. We are proud to offer these services as well as installations, routine maintenance, and thorough drain cleaning to every customer in Fairfield, New Jersey.
Professional Plumbing Contractor Services in Fairfield, NJ 08320
When plumbing is faulty for any reason, there is a risk of expensive interior damage and wasted resources on your water bill. No matter what the problem is, our technician can detect leaks, replace old pipes, and repair faulty fixtures to get things back to normal again. We also offer professional installation for garbage disposals, sewage pumps, and toilets so that you can rest assured the job is done right every single time.
Professional Heating Services in Fairfield, NJ 08320
It can feel unbearable to constantly have a cold draft throughout the home no matter how hard the furnace is working. The only solution aside from a brand new installation is to have the current heating appliance inspected for problems, repaired, and tuned up by a professional. Greater appliance efficiency not only makes the temperature warmer, it allows it to not work as hard to get there.
We offer the following heating services:
• Annual Heating Service Maintenance Agreements
• Pump Repairs
• Leak Repairs
• Radiant Heat
• Radiator Replacement
• Replace Air Vents
• Heat Start Ups
• Steam Boilers
• Boiler Replacements (Steam/Hydronic)
• Troubleshooting
• Replace Components or Controls
• Burner Cleaning
We Service and Repair All Heating Systems:
• American Standard
• Bryant
• Burnham
• Carrier
• Columbia
• Comfortmaker
• Crown
• Dunkirk
• Goodman
• Janitrol
• Lennox
• Lochinvar
• Peerless
• Rheem
• Ruud
• Smith
• Trane
• Weil McLain
• York
• And More!
If you are in need of a heater repair or a new hot water heater, fill out our contact form so that we can schedule your appointment with one of our technicians.
Drain Cleaning Services in Fairfield, NJ 08320
There are a few options for speeding up a slow drain or removing a minor clog, such as a stopped toilet. However, a main line stop or stubborn issue requires the help of a professional plumber to ensure that the job is done effectively.
Emergency Maintenance Services in Fairfield, NJ 08320
A late-night service call is not out of the ordinary for our technicians, even if it's only a matter of a small leak. With a 24 hour plumber on-call, you never have to wait until regular business hours to reach the help that you need.
Hot Water Heater Services in Fairfield, NJ 08320
Our local plumber can provide hot water heater repair to an old appliance so there is always a steady supply when you turn on a faucet. If wear or damage becomes too much of an expense to maintain, it is probably time to buy a brand new one. Replacing a hot water heater requires an initial investment in the new equipment, but maintenance and tune-ups make sure that it performs efficiently for years.
We have an experienced professional plumber ready to handle your heater repair or fix any plumbing issues around the clock. Feel free to give us a call anytime you want a free estimate on a job or need someone to come out on short notice.
Why Should You Call Fast Response Plumbing?
Our Name Says It All! We offer timely service, schedule appoints, and provide courtesy calls when the technician is on his way so client doesn't have to wait all day.
24 Emergency Maintenance: We offer service 7 days a week. When clients call they will always speak to someone one on staff and not an answering service.
Experienced Technicians: We encourage and schedule our techs to take continuing education courses and remain up to date with products and techniques. We encourage our techs to obtain as many field certifications as possible.
Up Front Pricing: We price according to job and not time so clients are aware of the cost at all times. Keeping in mind that unforeseen conditions might happen and change cost.
Heating Services Guaranteed: Most heating services and installations are guaranteed for 1 year unless otherwise stated.
Respectful, Friendly, and Courteous Heating Technicians: We make sure that every one of our heating technicians wear shoe covers and lay down drop cloths for every heater installation or replacement service. They will treat your home as if it were their own.
We Will Arrive in Uniform: Every one of our heating technicians takes pride in their appearance and will show up to your scheduled heating service appointment dressed appropriately. We wear steel toe boots, company shirts, and safety equipment.
Trustworthy Heating Technicians with Proper Credentials: Our heating technicians are subjected to a background check and are drug tested frequently. We check driver licenses every 6 months
Customer Satisfaction: If you are not completely satisfied with our heating services, we are prepared to do our best to make it right.
We Proudly Serve The Following Southern New Jersey Counties:
Salem County