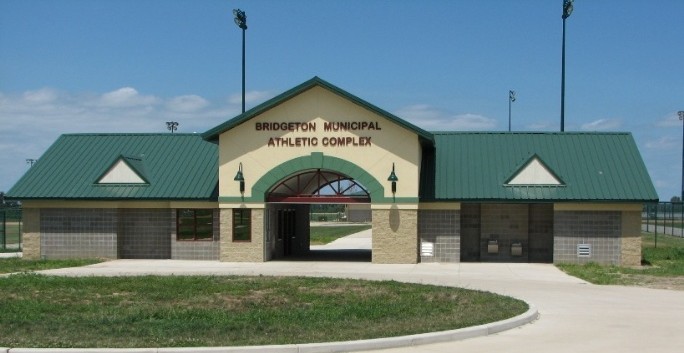 Business owners and residents in the Bridgeton, N.J. area can count on us to perform every job with urgency and professionalism. Not only can you count on short notice emergency maintenance, our technicians serving Bridgeton, N.J. can provide drain cleaning, heating, and plumbing services when you need it the most.
Professional Plumbing Installation and Repair Services in Bridgeton, NJ
The unfortunate thing about pipes is that there aren't many early warning signs that a major problem is getting ready to reveal itself. A professional technician can perform inspections, repairs, and new installations as needed to lower the chance of an emergency. When a problem does come up, you can count on quick, thorough resolution no matter when you need to make the call.
Here are a few more services we offer:
• Annual Plumbing Service Maintenance Agreements
• Plumbing Faucets & Fixtures
• Garbage Disposals
• Toilets Repairs/Installation
• Leak Search & Repairs
• Tankless Water Heaters
• Renovations and Remodeling (Residential and Commercial)
• Sewage & Sump Pumps (Installed And Serviced)
Gas Piping
Pipe Repairs
Sewer and Drain Lines
Water Service
Instant Hot
We are not limited to these services. Please call or email us if you have any questions regarding whether or not we could help you.
Professional Heating Installation and Repair Services in Bridgeton, NJ
The cold season in New Jersey is impossible to survive comfortably without a functioning heater appliance. Without regular maintenance, there is a chance that a component can be dangerously malfunctioning or causing problems with the performance. Rather than immediately turn to a brand new installation, a technician can provide an inspection, tune-up, and repairs as needed to ensure longevity of the heating equipment.
Drain Cleaning Installation and Repair Services in Bridgeton, NJ
Slow or stopped drains can prevent regular activities, like taking a shower or flushing the toilet. We offer drain cleaning services no matter how bad the problem is so that you can get back to normal as fast as possible.
Emergency Maintenance Installation and Repair Services in Bridgeton, NJ
There is no need to feel helpless over a problem that happens on a holiday or after business hours. It's our personal goal to make sure that you are provided with a solution as quickly as possible, no matter when the issue comes up.
Hot Water Heater Installation and Repair Services in Bridgeton, NJ
A water heater is one appliance that is constantly used throughout the time that it's installed inside the home. Maintenance and repairs are necessary over the years to make sure it doesn't break down sooner than anticipated, requiring a new installation. However, when the time comes we can make the investment worth your money by providing a more energy-efficient option.
With Fast Response Plumbing, you can count on a service technician to come out to your Bridgeton, NJ. home to provide exceptional service every single visit. We can be reached around the clock anytime you need to give our local plumber a call for drain cleaning services or heater repair.
Proudly Serving the Following Local Counties and Neighborhoods in Southern New Jersey:
Why Should You Call Fast Response Plumbing?
Our Name Says It All! We offer timely service, schedule appoints, and provide courtesy calls when the technician is on his way so client doesn't have to wait all day.
24 Emergency Maintenance: We offer service 7 days a week. When clients call they will always speak to someone one on staff and not an answering service.
Experienced Technicians: We encourage and schedule our techs to take continuing education courses and remain up to date with products and techniques. We encourage our techs to obtain as many field certifications as possible.
Up Front Pricing: We price according to job and not time so clients are aware of the cost at all times. Keeping in mind that unforeseen conditions might happen and change cost.
Plumbing Services Guaranteed: Most plumbing services and installations are guaranteed for 1 year unless otherwise stated.
Respectful, Friendly, and Courteous Plumbing Technicians: We make sure that every one of our plumbing technicians wear shoe covers and lay down drop cloths for every plumbing service. They will treat your home as if it were their own.
We Will Arrive in Uniform: Every one of our plumbing technicians takes pride in their appearance and will show up to your scheduled plumbing service appointment dressed appropriately. We wear steel toe boots, company shirts, and safety equipment.
Trustworthy Plumbing Technicians with Proper Credentials: Our plumbers are subjected to a background check and are drug tested frequently. We check driver licenses every 6 months
Customer Satisfaction: If you are not completely satisfied with our plumbing services, we are prepared to do our best to make it right.