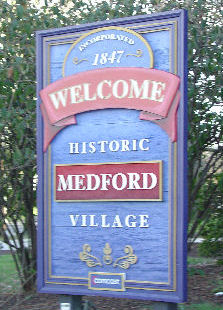 Residents in the Medford, New Jersey area count on us to resolve household emergencies in a hurry. Not only do we take care of plumbing and drain cleaning, we are here to take care of your emergency maintenance and heating needs. If you value service from courteous and educated technicians, look no further than the staff proudly representing our company.
Plumbing Repair and Maintenance Services in Medford, NJ 08055
A small drip from an indoor water source is causing gradual damage to any material it touches. Never hesitate to have repairs done to your toilet, sink, dishwasher, and other pipes that are damaged. No matter how complex or small, our plumbers can handle the job.
Heating Installation, Repair, and Maintenance Services in Medford, NJ 08055
An aged or damaged heat system wastes energy, leaves the home chilly, and makes it difficult to enjoy the weather. We are here for you 24/7 to diagnose and repair problems in your appliances, or perform a brand new installation when it is required. Whether your issue is with a furnace, heat pump, thermostat, or boiler, our knowledgeable heat technicians are ready to take care of you.
Drain Cleaning Repair and Maintenance Services in Medford, NJ 08055
Debris, such as food or hair, gather inside of drain pipes and eventually become too large for water to flow adequately. Sinks, bathtubs, and toilets are some of the worst offenders when it comes to clogs inside of the home. We will get to the bottom of your blockage to get things draining as quickly as possible.
Here is a list of a few of the many services we provide.
Main Line Stoppages
Sewer Line Repair and Replacements
Sinks (Kitchen/Bathroom)
Tubs
Toilets
Camera Inspection
Area Drains
Storm Piping
Drain Line Repair and Replacements
Urinals
Grease Traps
Floor Drains
Commercial Sinks
Emergency Maintenance Services in Medford, NJ 08055
We understand how dangerous water damage can be inside the home and will do everything we can to quickly get the problem under control. Our technicians are available around the clock to provide customized and flexible service, even if it happens to be in the middle of the night.
Hot Water Heater Installation and Repair Services in Medford, NJ 08055
Maintenance, repair, and replacement of the water heater is a task that most homeowners prefer to leave up to a professional. We recommend regular tune-ups to ensure energy efficiency and performance out of your appliance so that you don't have to sacrifice temperature. Let us help you get the most out of your hot water heater throughout its life, and provide you with the best replacement when it comes time.
Do not risk damage to your home and important valuables that can easily get ruined in an emergency. We're here for your family and look forward to hearing from you.
Medford New Jersey Fast Facts
In 1670, Samual Coles purchased the 900 acres of land which now make up Medford. It was earlier known as Upper Evesham and was a part of the Evesham Township. On March 1, 1847 it was incorporated as Medford Township. It was named after Medford, Massachusetts.
Notable people from Medford include David Akers, Calista Flockheart, and Ron Jaworski.
We Proudly Serve The Following Southern New Jersey Counties:
Salem County