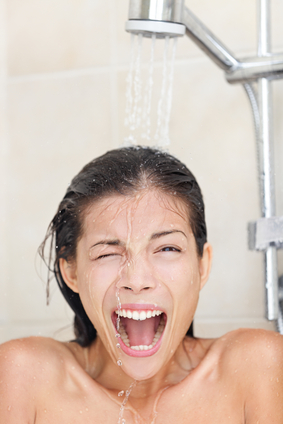 Most people give little thought to the condition of their water heater until met with the uncomfortable prospect of taking a cold shower. The fact is the average American homeowner will live in the same place for at least 13 years. Considering the average lifespan of a hot water heater is about 11 years, the odds of encountering a problem are high.
Is it serious? Troubleshooting You Hot Water Heater
Water heaters are relatively simple devices, with few moving parts. Conventional models feature large tanks that draw cold water in. A heating element, either electric or gas powered, warms the water to the desired temperature. A thermostat ensures the heat stays consistent.
A plumber generally charges for labor plus parts, depending on the time of day and the exact problem. If the repair is straightforward and the water heater is in fairly good condition, it makes sense to fix it. The price of a new unit can start low and will increase as capacity and energy efficiency ratings go up.
A few of the things that can go wrong include:
• Pilot light is out
• Circuit breaker tripped
• Burner or heating element is bad
• Broken thermostat
• Valve is stuck
Age and Energy Efficiency: Cost VS Benefit Analysis
A unit that is in very bad condition, rusting inside, leaking water, or requires multiple repairs is most likely a candidate for water heater replacement.
Newer models can be as much as 20 percent more efficient, and boast an average savings of around $700 per year. While this sounds great, these numbers aren't always accurate. A new unit may be more energy efficient, but that doesn't necessarily translate into savings. Capacity, frequency of use and the number of elements also determine operating cost.
Hidden Costs
In addition to the points mentioned above, water heater installation can involve hidden costs. Examples include:
• New mounts
• Adequate venting system (gas models)
• Drain pans
• Water supply line replacement
Routine maintenance, such as annual flushing and monitoring the anode rod, can extend the life of most models and offer an indication of the overall condition. Fast Response Plumbing offers water heater installation, repair, maintenance and water heater replacement services throughout Camden County, Burlington County, and Gloucester County. To learn more, Fill out the Contact Form or Call (856) 430-8452 for the plumbing professionals at Fast Response Plumbing.