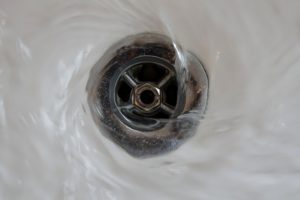 Finding out you have a clogged drain is another pain in the neck that you just don't have time to deal with. There are a whole lot of different causes, and each one is more annoying than the next.
Now, while clogged drains happen all the time, they can be prevented! Here are 6 ways to keep your drains clear.
Flush Toilet Paper Only!
There's a reason it's called "toilet paper": because it's the only thing you should ever be flushing down there!
Grease and Oil: Necessary for Cooking, Bad for Your Drain
Because of its liquid form, it just seems like the right thing to do to pour grease/oil down your sink drain. This is a major no-no – it will harden and lead to complications you won't want to deal with.
Use a Drain Strainer
A drain strainer, or stopper, is a necessity for sinks that don't have a garbage disposal. Any bits of food that get through can create a clog.
Clean Up Bathroom Drain Stoppers
The drain stoppers in your bathtub or sink require a little extra care every couple of weeks. All kinds of buildup can occur in these drains due to soap, hair, and more – so keep a watchful eye on them before a full-on clog takes place.
Pour Hot Water Down the Kitchen Sink
Take a large container full of very hot/boiling water down your drain in order to flush out anything that may have built up in your drain. Do this weekly for maximum effect.
When in Doubt, Call the Best Plumbing Contractors in Sicklerville, NJ
Hopefully, these tips will help you to prevent any and all clogs in your drains, but if one does occur, you know who to call! We're Fast Response Plumbing, and we specialize in drain cleaning in Sicklerville, NJ. Make the call and we'll get your drains clear and back to normal!